Who is NRT Group?
Sydney Metro is Australia's first fully automated railway and Australia's biggest public transport project.
NRT Group is responsible for delivering and managing two projects for the NSW Government's Sydney Metro, authorised under a Public Private Partnership (PPP):
Sydney Metro Northwest Operations Trains and Systems PPP (OTS), which operates the new driverless Metro North West Line, and
Sydney Metro City & Southwest Operations Trains and Systems 2 PPP (OTS2) which will extend the line from the Chatswood into the Sydney CBD and beyond to Bankstown
For more information about Sydney Metro visit www.sydneymetro.info
Investors
The NRT Group is owned by 5 investors, all leading infrastructure investors in Australia and internationally being:
MTR Corporation
Caisse de dépôt et placement du Québec (CDPQ)
Marubeni Corporation
Plenary Group; and
Pacific Partnerships (owned by CIMIC Group).
Board
The Board of the NRT Group comprises representatives of all five shareholders, as well as the independent Chair, Michael Rose AM, appointed in May 2020.
Leadership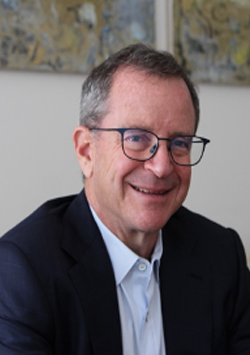 Steve Herman
The NRT Group is managed by direct employees, led by its CEO, Steve Herman, and his senior management team. Steve has been with NRT Group since 2014, as Finance and Commercial Director until end-July 2019, prior to taking on the role of CEO.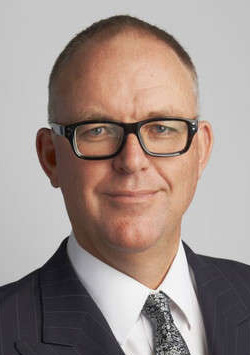 Michael Rose
Michael Rose brings valuable commercial, government, strategic and operational capabilities from his extensive experience as both a Chief Executive and as a member of Australian and International Boards. He is currently the Chair of The Committee for Sydney and a Board Member of The Westmead Institute for Medical Research, Sydney Harbour Federation Trust and the China Advanced Technology Industrial Research Institute, whilst holding an advisory role with UNSW.
Prior to taking on non-executive director roles, Mr Rose was a partner of leading law firm Allens, including nine years as Chief Executive Partner.
Sydney Metro North West Line

Australian Engineering Excellence Awards 2020
• Northwest Rapid Transit (NRT) Consortium – Divisional Winner (Sydney).
• The Metro Noarth West Stations Design Joint Venture – Divisional Finalist
2015 Partnerships Awards
Sydney Metro Northwest was awarded the Projects Grand Prix and Best Transit Project at the 2015 Partnerships Awards
2015 Australian National Infrastructure Awards
(Infrastructure Partnerships Australia)
The Northwest Rapid Transit Consortium (NRT) together with Transport for NSW (TfNSW) was honoured with the Government Partnership Excellence Award
2019 PFI Asia Awards
PPP Deal of the Year: Sydney Metro Northwest
AIA
Hassell Architects Sydney Metro
---
Sydney Metro City & Southwest
2019 Infrastructure Investor Annual Awards
Global PPP Deal of the Year: Sydney Metro City & Southwest PPP
2019 proximo Asia Awards
Asia PPP Deal of the Year: Sydney Metro City & Southwest PPP
Asset Triple A Infrastructure Awards 2020
Australia Transport Deal of the Year: Sydney Metro City & Southwest PPP