Delivery
In 2014 the Northwest Rapid Transit (NRT) consortium was contracted by the NSW Government to deliver the A$3.7 billion Sydney Metro Northwest Operations, Trains and Systems (OTS) Public Private Partnership (PPP) contract, the largest of the three major delivery contracts for the project and the largest PPP awarded in the State of NSW at the time (September 2014).
NRT Pty Ltd, part of NRT Group, was established for the North West Metro and is responsible for the performance of its obligations under the OTS Project Deed to design, construct, finance, operate and maintain the North West Metro.
The Northwest Rapid Transit (NRT) delivery consortium comprising MTR Corporation, John Holland Group, CPB Contractors, UGL Limited designed and delivered Sydney's new generation metro trains; built the new stations and car parks and installed tracks, signalling, mechanical and electrical systems. NRT also upgraded and converted the railway between Epping to Chatswood to metro standards. NRT combines the experience of the world's number one commercial mass transit operator with Australia's most experienced railway contractors.
The OTS(1) PPP includes:
• 22 fully-automated, six-carriage metro trains
• eight new railway stations, a mixture of underground, elevated and cut-in stations
• upgrading five existing stations
• 23-kilometres of new track, rail systems and power supply
• converting 13 kilometres of existing track
• 4,000 new commuter car parking spaces
• a facility for the stabling and maintenance of the trains and operations control centre
• two new services facilities
• installing a new power supply for the metro operations between Willoughby and Chatswood; and
• a 15-year operations and maintenance contract.
In May 2019, after four and a half years of design and construction delivery as part of the OTS PPP, Sydney Metro North West Line successfully opened to customers, delivering Australia's first turn-up-and-go, driverless railway on time and A$1 billion under budget.
The railway is now being operated by NRT's operations and maintenance contractor, Metro Trains Sydney (MTS), until May 2034. MTS is a joint venture between MTR (60%), John Holland (20%) and UGL (20%). For more information on MTS as well as operations and maintenance employment opportunities, we encourage you to visit the MTS Website.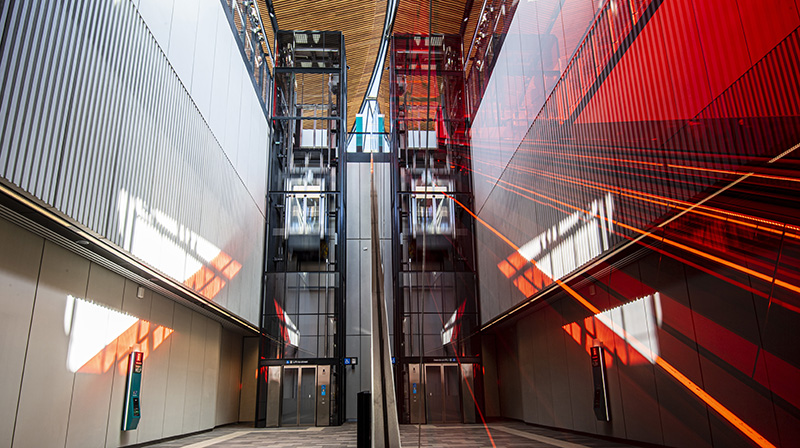 In the first 12 months of operations, the North West Metro made over 20 million customer journeys. The success of operations is reflected in continued customer satisfaction survey results > 96% since the opening.
NRT Group are committed to minimising environmental impacts on the community and complying with all relevant environmental legislation. Our primary goals are to ensure the safety of workers and the public and to minimise our impact on the community and the local environment during works.
Our operator, Metro Trains Sydney (MTS), is committed to proactive management of its environmental risks and minimising environmental impacts on the community during the operations and maintenance activities.
The key environmental targets for the Operations, Trains and Systems (OTS) Works are:
Compliance with the Project Approvals and contract requirements
Compliance with all permits and licences
Operational monitoring reporting as per license requirements TBC
Continual improvement through collaboration with Sydney Metro, regulatory agencies and other key stakeholders.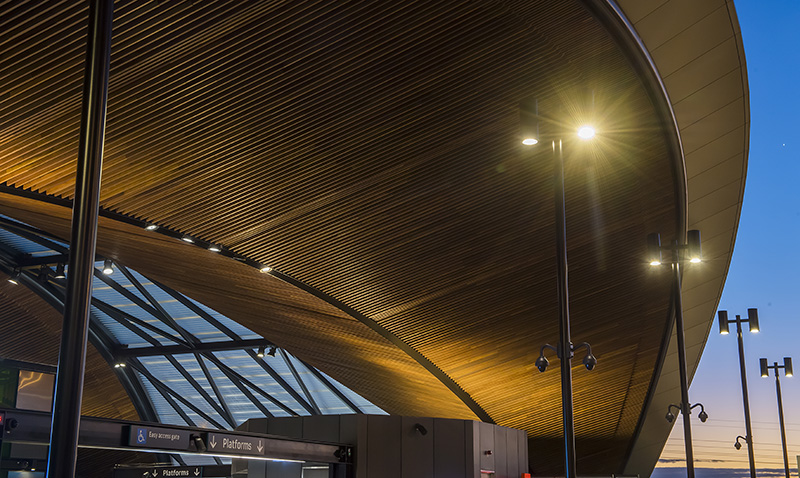 MTS' ENVIRONMENTAL FEEDBACK LINE
For environmental matters regarding the operations and maintenance of the Sydney Metro North West line phone: 1300 911 278
"The successful opening of the Metro North West Line, the first stage of Sydney Metro – Australia's first fully automated railway – was an enormous achievement. The delivery of the OTS PPP contract, given its scale and complexity as the largest PPP contract awarded to date in New South Wales, could only be achieved through the coordination and dedicated contributions of all our consortium partners. Having been involved with the project since the commencement of the OTS PPP and as a part of the team bringing this modern infrastructure to life for the people of Sydney – this project been a defining and once-in-a-career opportunity." – Steve Herman, CEO, NRT Group